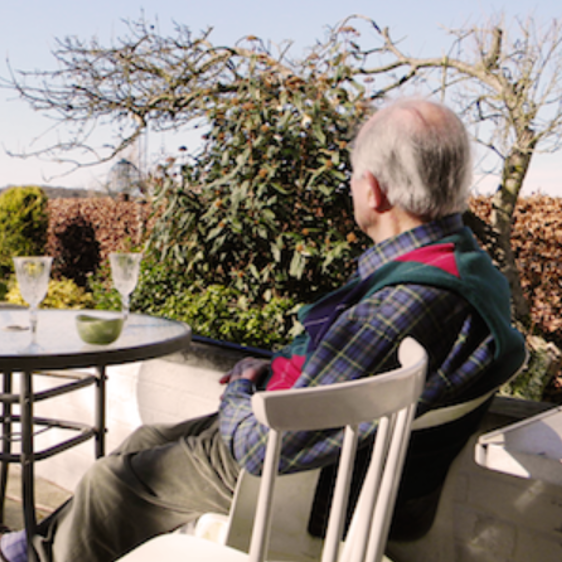 The following is a testimonial written by the carer of a client… not just any client, Martin's oldest client to date! 92 years of age!
"Two years ago Arthur was only able to walk with the aid of a stick about the house and with someone to support him outside. He had poor cardio-pulmonary output and had collapsed while in the garden.
Arthur was on a moderate amount of medication for someone his age:
Salbutamol and Beconase inhalers for wheeziness
Bendroflumethiazide for his heart condition
A beta–blocker was also introduced which caused him to collapse again
He then had a pacemaker implant and started on a gentle daily exercise programme to regain lost stability ie. strengthen core muscles, thigh and hip muscles to help him lift his feet properly, breathing and chest exercises to expand lung capacity. At this time, Arthur's bloods showed high sugar, high cholesterol, high urates and anaemia and his medication was extended to include:
Allopurinol for high urea in blood, previously plagued by gout
Prednisolone for polymyalgia causing pain and weakness in the shoulders
Timolol maleate eye drops for glaucoma
Ferrous fumerate prescribed for anaemia
It was at this time that the caring staff were told to start altering his diet to try to improve his health. The issue was that the nutritional advice that was given for one thing was the opposite of what would be advised for another of his ailments. So a decision had to be made, what would we tackle? The decision was made that we'd tackle as many birds with one stone… a low fat, low protein diet was prescribed which would hopefully help with the gout, high sugar and high cholesterol. In turn this would ease some of the pain in his shoulders. This meant that Arthur could no longer have his butter on his beloved cabbage starter. It meant he had to switch to skimmed milk on his cereal with fruit juice. His meat intake had to be reduced drastically due to something called 'purines' in meat.
Two years on he takes only:
Aspirin to protect against stroke and ranitidine to protect his stomach
Timolol and Lumigan for his eyes
He's like a new man! He walks unaided and enjoys working in his garden, pushing a supermarket trolley in cold weather as alternative exercise!
This has been achieved by a change in diet as well as his exercise, with a lot of encouragement and TLC!
Here's is a run down of what we give Arthur based on your recommendations. Obviously there are things in here that he won't give up but why change with the results and enjoyment from life he is getting through living this way!
Breakfast: Tea and porridge with cream – no sugar! Nuts, sometimes a banana, fish oil capsule and aspirin.
Mid-morning: Coffee with ryvita, butter and marmite.
Lunch: Omelette made with whole eggs, mushrooms, asparagus, spinach or broccoli and cheese,
or Cold meat, avocado and salad or soup with a petit pain and butter. A small amount of fresh fruit/Vitamin C. drink to help absorption of iron and assist kidney function.
Teatime: Cheese scone or oatcakes with butter and a small amount of honey or a couple of dates.
Evening: Two units gin and water with root vegetable crisps, olives, or nuts.
Starter: Cabbage, broccoli or asparagus with butter.
Dinner: Meat, liver with red pepper and onion once a week, or fish (2-3 times a week – fried in butter or baked in milk and parsley}, mashed or roast potatoes, parsnip, carrots.
Dessert: Stewed or fresh fruit – apples, rhubarb, plums, with yoghurt or cream.
Multi-vitamin and fish oil capsules.
Tea with 70% cocoa chocolate
From Arthur and all his carers,
Thank you Martin."
Arthur Dashwood (Anti-Ageing Client)