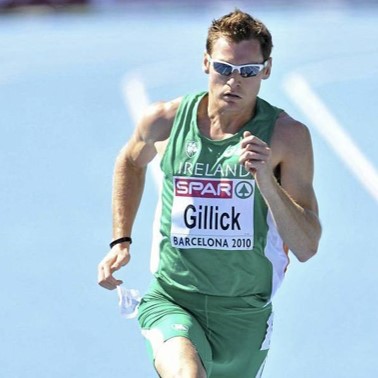 I started working with Martin, back in 2009.
I was looking for a nutritionist who understood not only diet but sport. Someone who knew what they were talking about and could back it up, not get caught up with all the fads!
I wanted a nutrition programme built around my individual needs and to compliment my running training, and obviously to improve my athletic performance.
As a 400m athlete the intensity of my training is high, and the hit on the body is even higher. To be able to train hard on consecutive days is very important, therefore my nutrition plays a vital role in helping my body recover and fuel up for the next session.
Martin is extremely knowledgeable, his communication is excellent but more importantly Martin has become an integral part of my team, and we work closely together in order to better my performance."
David Gillick (Olympian, World & European Champion)