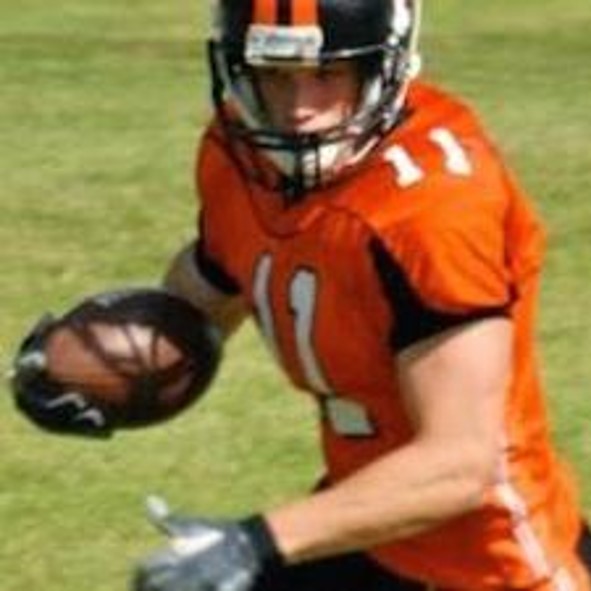 "As an American footballer, nutrition and strength & conditioning are vital aspects of my training. In order to reach my physical potential, Martin has helped me a great deal over the last 4 years, in both the competition season and the off-season.
I have found the team at Mac-Nutrition has exceptional knowledge of nutrition has been invaluable in putting in place weight gain diets for the off-season in order to gain lean muscle mass whilst maintaining a relatively low level of body fat. This allows me to make the power and strength gains that are so important in my sport, and also carry out speed training on a regular basis without feeling sluggish from excessive weight associated with a gain in fat.
During pre-season and throughout the competition season, with the guidance of Martin, I have dramatically cut body fat, whilst still training maximally and thus not losing power or strength. Throughout the season, I have followed personalised food plans which have allowed me to continue to improve my track and game speed due to a decrease in percentage body fat.
I have to give Martin a great deal of credit and thanks, his depth in knowledge of nutrition, combined with impressive S&C know how, has helped me achieve great things in my sport, including winning the national title with my club and being selected for the Great Britain Lions team in 2008. With his continued support I hope to achieve greater things in 2009 and beyond."
James Hossack (American Footballer)